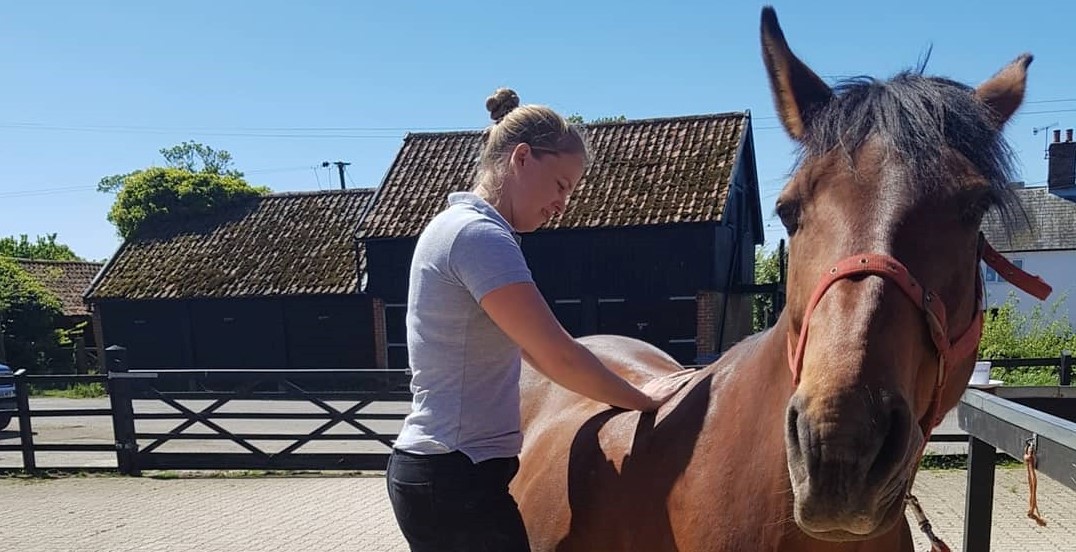 Animals In Motion

Equine Physiotherapy
As riders we ask a lot of our horses on a day to day basis which can result in neck, back or muscular pain. This can manifest as unwanted behaviours or a reduction in performance which become severe when aggravated or not addressed.
Physiotherapy involves a thorough assessment and treatment using a variety of manual techniques, electrotherapies and remedial exercises to address the whole body.

Is your horse showing any of the following?
Change in behaviour such as biting or kicking
Napping, bucking, rearing
Difficultly establishing the correct canter lead
Reluctance to engage hindlimbs or short choppy stride
Irregular gait
Toe dragging or tripping
Irritable or fidgeting when tacking up
Resistance to mounting or cold backed
Poor performance or worse on one rein
Sensitivity to grooming
Asymmetry of muscle or poor posture
Difficulty jumping, knocking poles or refusing
I can help!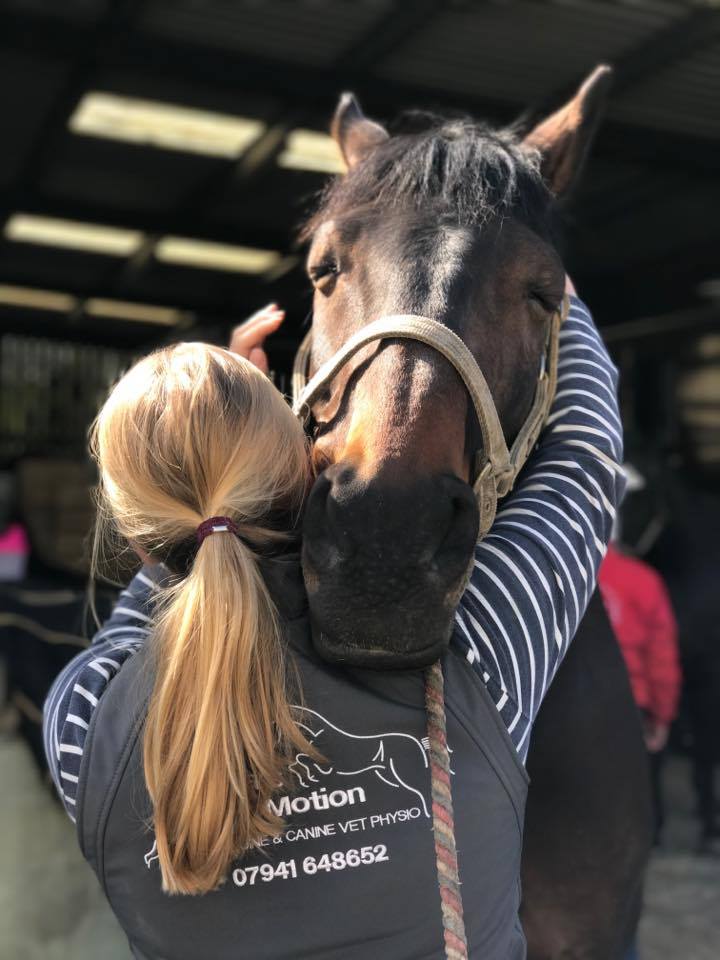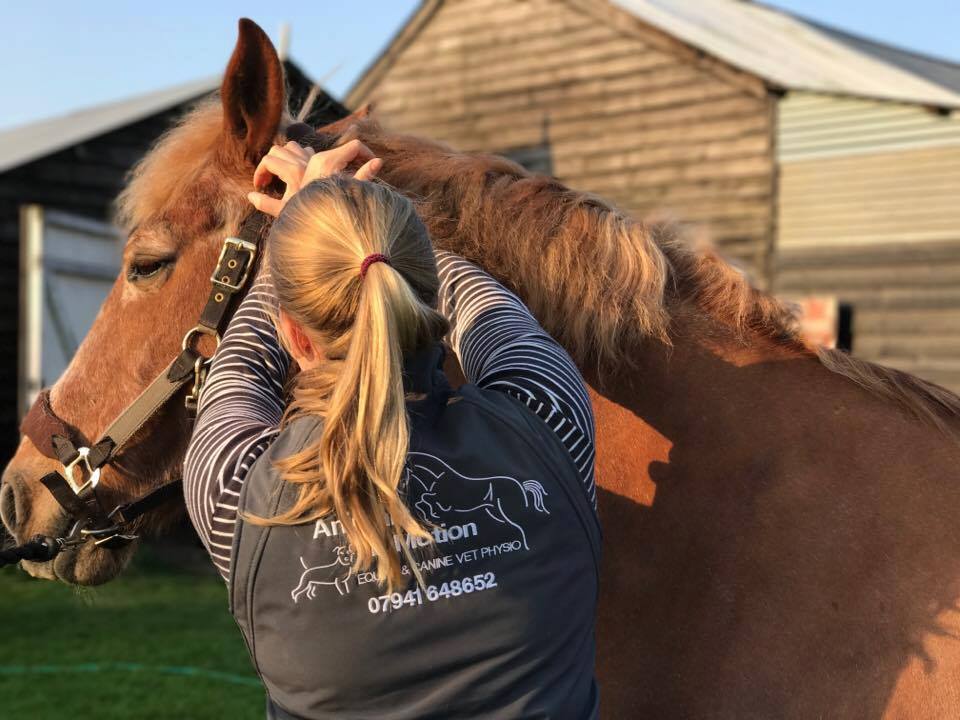 A thorough history is taken
Static assessment
Postural assessment
Dynamic assessment
Palpation
Range of motion
Followed by treatment including
Soft tissue mobilisations
Massage
Stress and trigger point therapy
Myofascial release
Kinesio taping
Stretching
Electrotherapies
Remedial exercises
Treatments are designed for individual animals to ensure specific needs are met.
Please ensure your horses coat is dry and free of mud and sprays to enable an effective assessment and treatment. Additionally your horse may need two or more days off following treatment so please avoid booking before competitions or planned events.